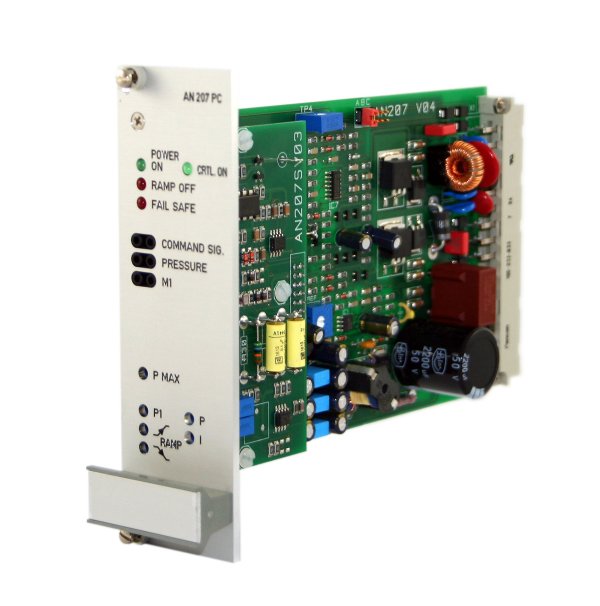 Compatible with Denison:
701-00022-8
AN207
PC Servo Amplifier
The AN207PC servo-amplifier has been specially designed for pressure control circuits in conjunction with a pressure adjustment valve.
Thanks to the use of a PI controller, this module permits high accuracy between the Actual pressure value and the target-value (setpoint) input.
The controller is suitable for the majority of applications requiring high linearity, independence from flow, freedom from hysteresis and independence from temperature of the set pressure.
Performance features:
Reverse-polarity-proof
Ramp can be externally deactivated, external Stop
Good dynamics thanks to the use of high-speed end stages
Five different setpoint inputs, therefore extremely flexible input circuit configuration
Monitoring of pressure sensor for wire breakage
Differential input for pressure sensor, therefore permitting operation in a 4-20 mA current loop
Pulse-width modulation
Minus potential of the power supply is identical to the zero potential of the inputs and the zero potential of the auxiliary voltage. Multiple servo-amplifiers can therefore be operated from a common power supply.
Ask here for information about: AN207