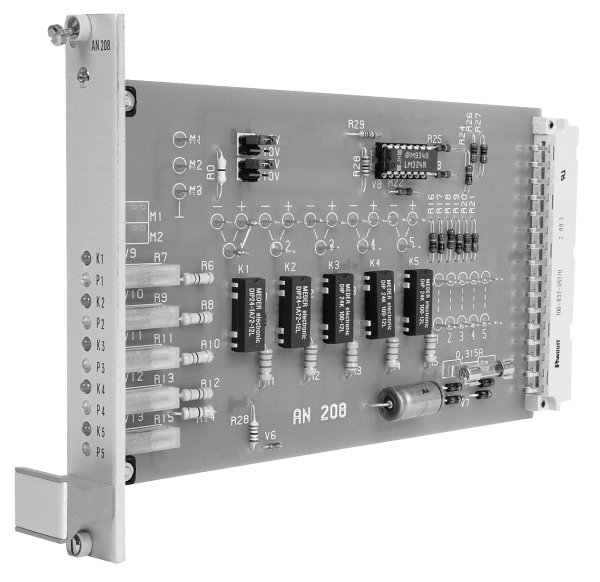 Compatible with Denison:
701-00028-8
AN208
Setpoint Module
The AN208 setpoint module was designed for the application of setpoints in electrohydraulic open and closed loop control systems.
With this module, it is possible to connect external setpoint potentiometers or the setpoints that are adjustable on the module can be connected internally.
If external setpoint potentiometers are used, the internal multi-turn resistors can be used to extend their setting range.
Features:
5 setpoint relays
setpoints adjustable using multi-turn resistors
solder jumpers on the card to select internal or external setpoints
summation amplifier with 6 inputs to cascade several setpoint modules
output signal from the summator is available both inverted and non-inverted
operating condition of each setpoint relay is displayed on the front plate above the multiturn
resistance
as a special feature for proportional valves, the polarity can be changed by solder bridge
additional supply rectifier to provide 24V DC for the relay coils
Ask here for information about: AN208