AN405
Servo Amplifier
The AN405 servo amplifier module is intended for the control of servo valves. It is available with various current ranges (±20mA, ±100mA, ± 200mA, ±300mA).
The dither generator operates at a fixed square-wave frequency of approx. 200 Hz. The amplitude can be adjusted on the module. Servo-valves are normally used in high dynamic response in closed control loops. The valves normally available on the market are of types with sliding piston overlap or zero cut-off, or types with braked flow characteristics.
To cope with the different valves from the electrical point of view, the ability is provided to control through the zero point using Imin jump or with braked characteristic amplification. At the same time, the maximum modulation in the positive and negative direction of action is adjustable. Since the valve coil is operated from one side with respect to 0V, the module can also be used as a current driver or U/I transformer.
The snap-on housing enables the AN405 module to be mounted on normal carrier rails in control cabinets. The electrical connections are via a terminal strip.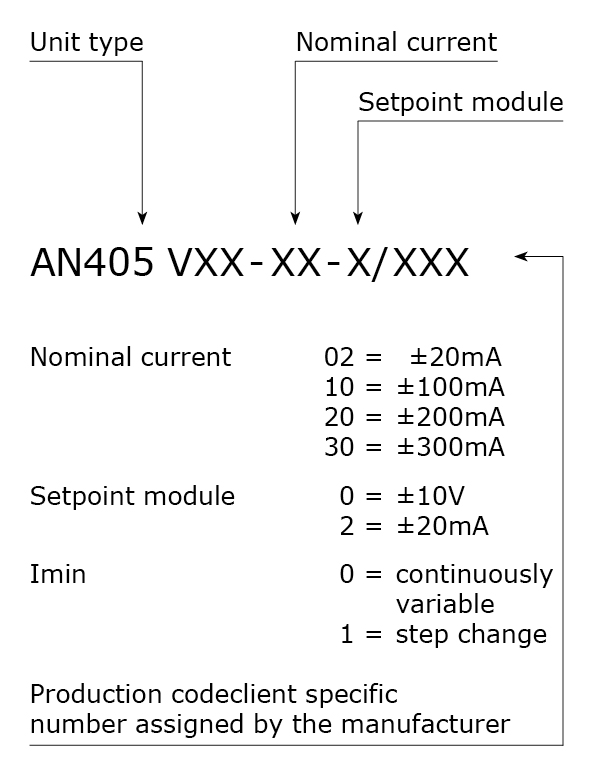 Ask here for information about: AN405